Antler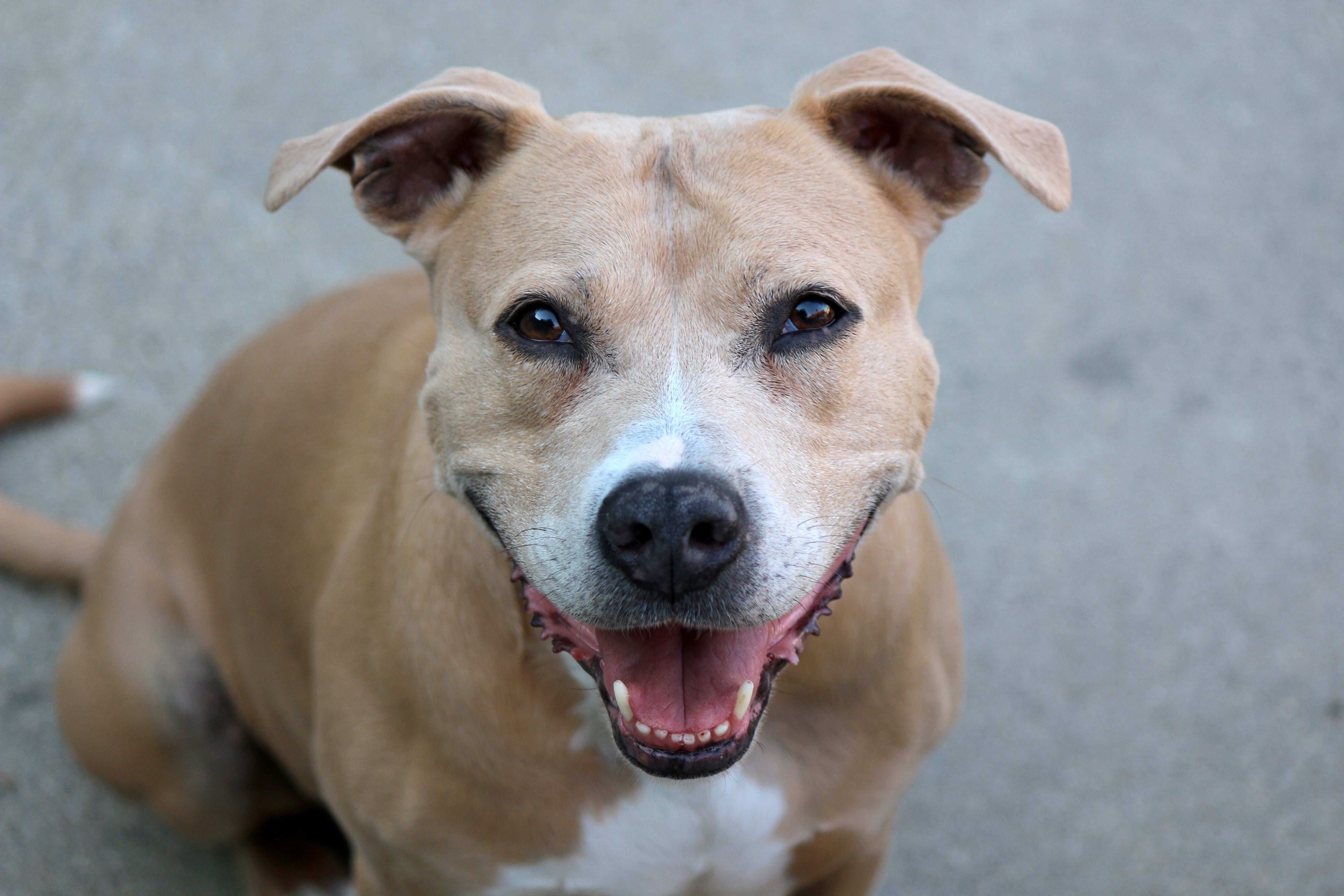 8 year old female pitbull mix who was followed by police into an abandoned building where she had been caring for her 5 puppies. Because of her past, Antler is a very maternal dog that puppies and young dogs feel comfortable around. She is useful in teaching these pups manners because she is incredibly tolerant of under-socialized dogs and their often pushy behavior. 
http://www.trioanimalfoundation.org/before-after/antler
Hippo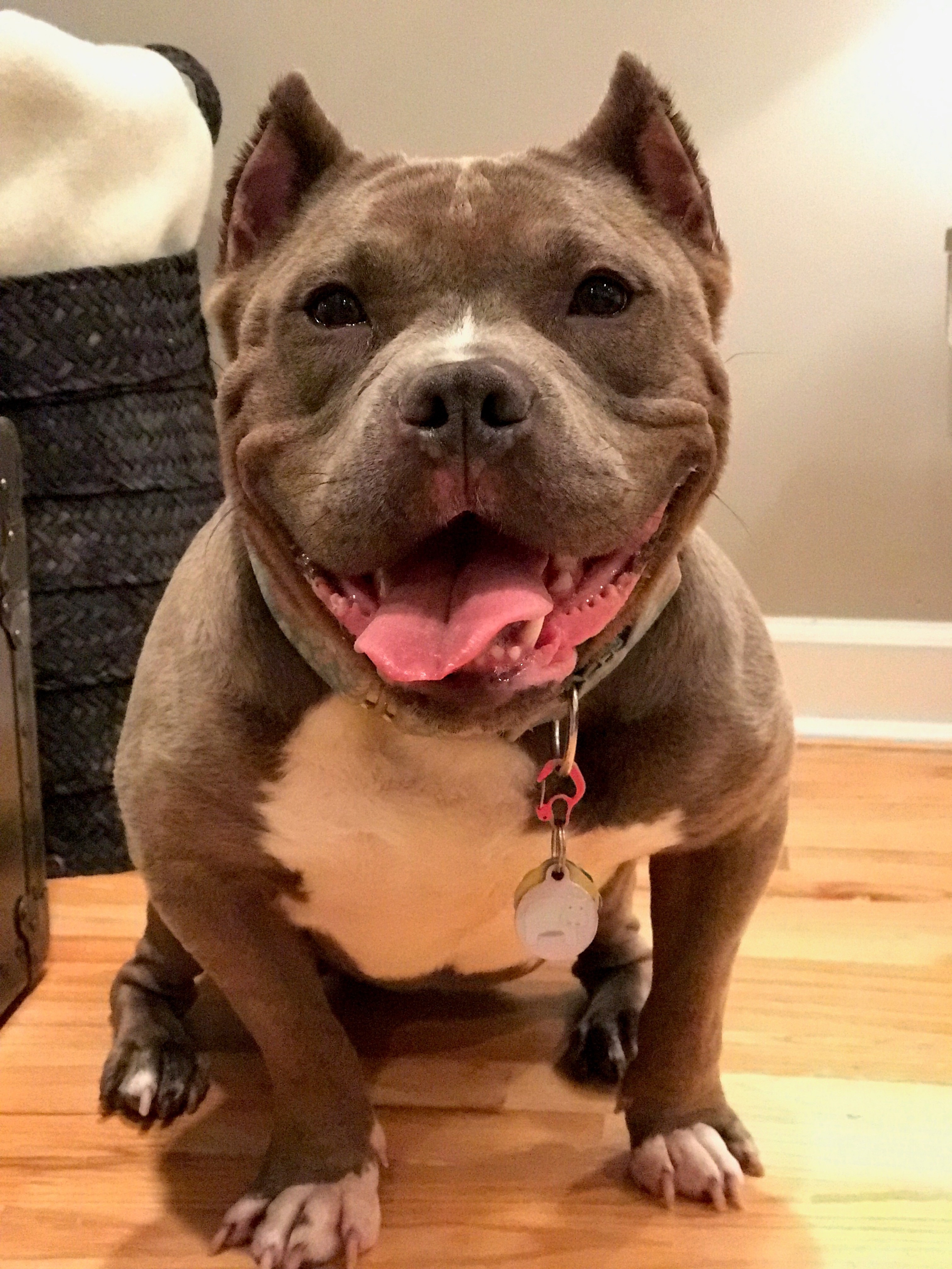 4 year old female pitbull mix who was surrendered to an open access shelter due to a terrible skin condition. Hippo was suffering from the worst case of mange that we have ever seen. After a very long recovery, Hippo has proven to be exceptionally friendly and outgoing with dogs and people. She is now part of the "second wave" of temperament testing that the TAF adoptable dogs go through since she is very easy going and loves to play.       http://www.trioanimalfoundation.org/before-after/hippo
Hazel Grace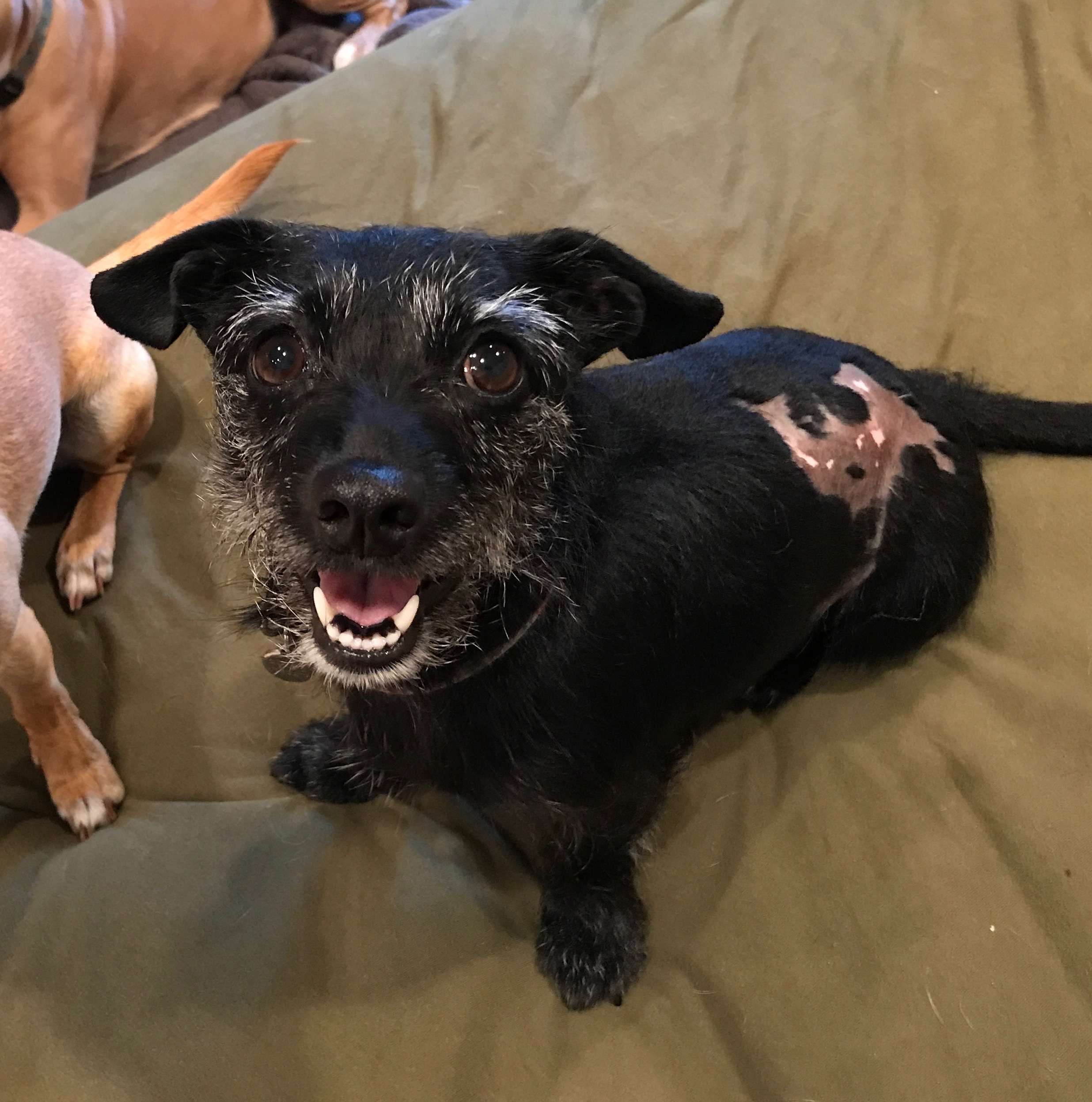 4 year old female Dachshund/terrier mix that had been set on fire and underwent months of medical care to repair her skin. Though she may be little, don't let that fool you. This little girl can hold her own with any little or big out there. After being set on fire as a young pup, Hazel Grace's will to survive has set her above the rest. She is smart as a whip and plays an integral part in encouraging good behavior during playdates. Teaching these proper social skills becomes invaluable when preparing a homeless pup for adoption. Hazel Grace's confidence makes her a great role model for all the littles.
http://www.trioanimalfoundation.org/before-after/hazel-grace
Bentley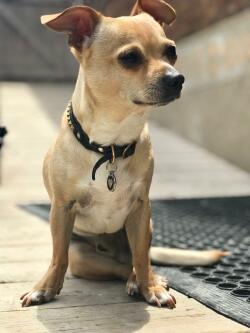 Pint-sized Bentley is our gentlest therapy dog who never stops trying to earn the trust of the most forlorn and cautious homeless pups. Bentley is a cuddler and has no problem letting the bossier pups take the lead. This comes in quite handy when temperament testing the most "spirited" littles and allows for great playdates! 
Retired Team Members
Sophie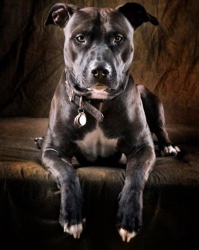 8 year old female pitbull who was found tied to a fence at 4 months old. Sophie is our "leader" of all our rehabilitation dogs. Gentle, firm and very tolerant, Sophie helps us decide if a dog's temperament is good and will quickly flee if she feels threatened or uneasy. She teaches dogs how to play and shows them what is appropriate (or not.) 
http://www.trioanimalfoundation.org/before-after/sophie
Bondi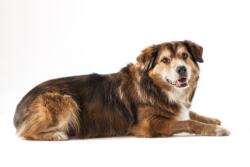 7 year old male Aussie mix who was surrendered to a rural shelter when he was about one year old. Bondi is a very chilled out dog and not much of a player. Instead, this handsome fellow would rather let a new dog hang out with him and let them come up to him on their own terms. He is non-threatening and gives the dogs lots of room to get comfortable. We often pair Bondi with dogs who don't really know how to co-exist in the presence of another dog. 
http://www.trioanimalfoundation.org/before-after/bondi 
Miller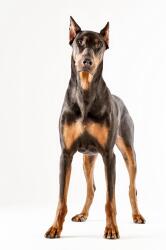 4 year old male Doberman who was found wandering in a very dangerous, impoverished neighborhood by police. Miller has a very calm personality that dogs are drawn to and he is extremely passive and tolerant. Due to his size, our gentle giant makes many of the dogs feel safe as his tall stature can provide them shelter from new people or other dogs. This combined with Miller's stoic nature helps a new dog to feel more comfortable and builds up their confidence. Miller is currently in training to be a therapy dog. 
http://www.trioanimalfoundation.org/before-after/miller
Rylan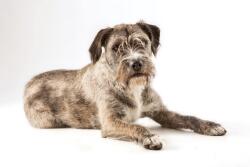 2 year old male Wolfhound mix who was surrendered as a baby to a local open access shelter. Rylan is very easy going and brings great comfort to new dogs coming straight out of the pound. He initiates play softly and gently, which helps the more scared or nervous dogs feel calmer in social situations. If they are not in the mood to play, our scruffy muppet will let them curl up close to him and just chill out. Rylan is currently in training to be a therapy dog.  
http://www.trioanimalfoundation.org/before-after/rylan 
Quizz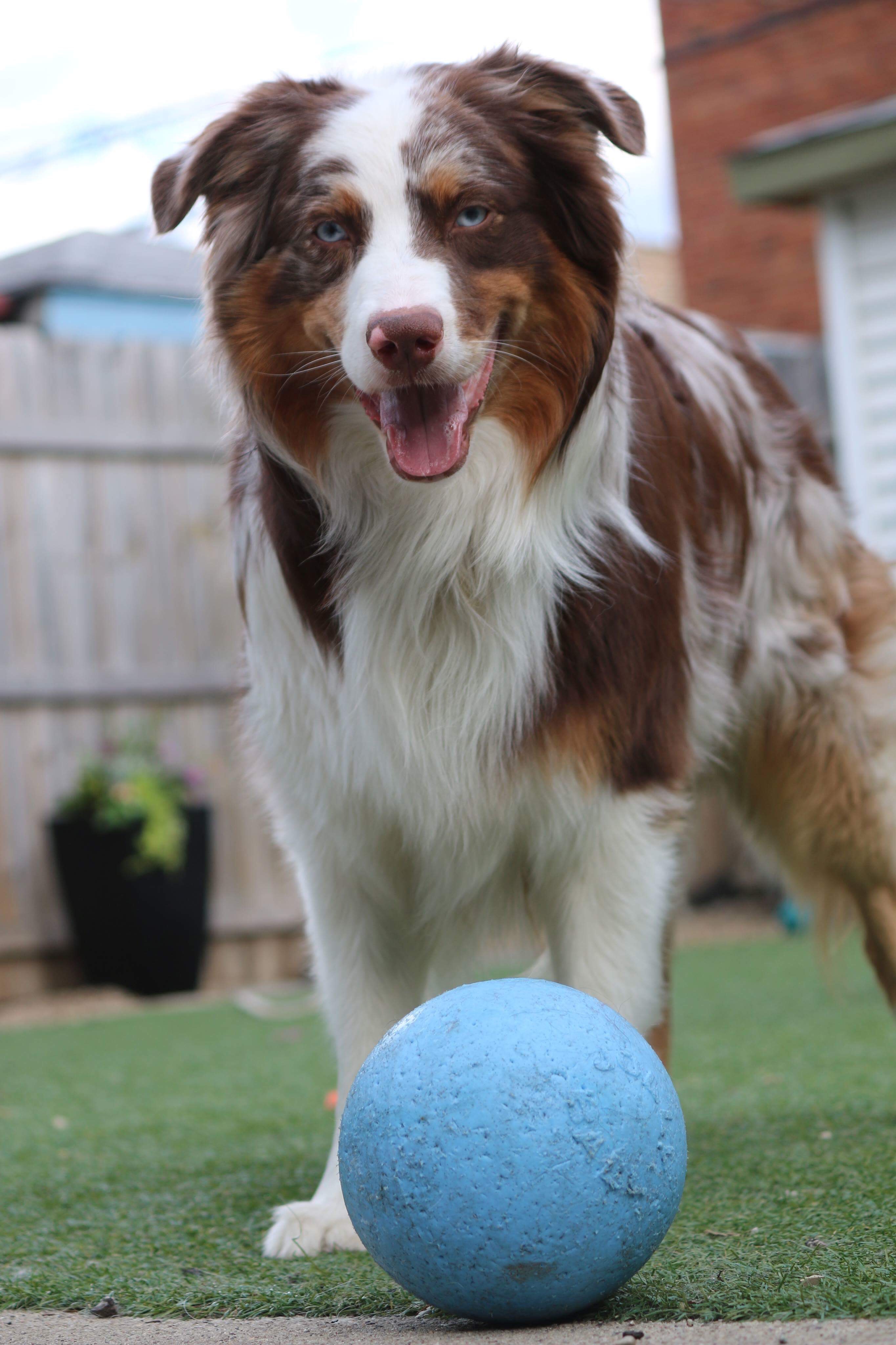 3 year old Australian Shepherd who came to TAF from Nebraska and quickly found his place with TAF's Canine Rehabilitation Team as an energetic, easy going social dog. Quizz excels in teaching dogs in our program who want to play but don't know how what is appropriate. He is enrolled in training with the hopes of being a therapy dog. 
Tripp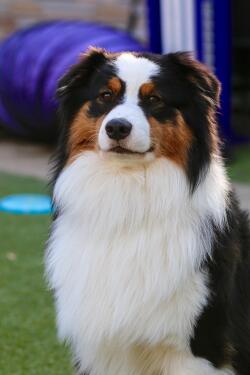 3 year old Tripp is one of TAF's most playful therapy dogs. He is our go to pup for the more energetic dogs that need a chilled out big dog the run around and wrestle with. Tripp has a special place in our heart as he sat with our departed therapy dog Miller and encouraged him to eat before he crossed over the Rainbow Bridge. There is such a serene quality about Tripp and the other dogs just love being around him. 
Louie
8 year old Louie came to TAF from an open access shelter after his owner gave him up. He was badly injured with burns on his paw pads and backside. Once on the road to recovery, it was discovered that Louie had gastrointestinal disease and was unable to produce tears. Given his need for constant medical care, we have become as attached to Louie as he has become to us. Because of this, Louie has become the newest rookie to the team and is in training to one-day follow in the footsteps of the same pups that watched over him.