GREAT NEWS... TAF's Wren has found her forever home just in time for Christmas!

Back in early November, TAF came across 9-month-old Wren at an open access shelter after her owners gave her up for being too big. After getting her spayed, etc., TAF's therapy dog, Miller, started working with her and teaching her the ropes. Pretty soon, Wren was once again a confident, happy and playful puppy.

Wren's new family have already signed her up for weekly training classes and the kids are all taking an active role in making sure that their new best friend will continue to be a perfect role model for the breed.

In honor of this loving family's senior German Shepherd "Zuzu" that passed not too long ago, Wren has been re-named "Bailey" from "It's a Wonderful Life", too.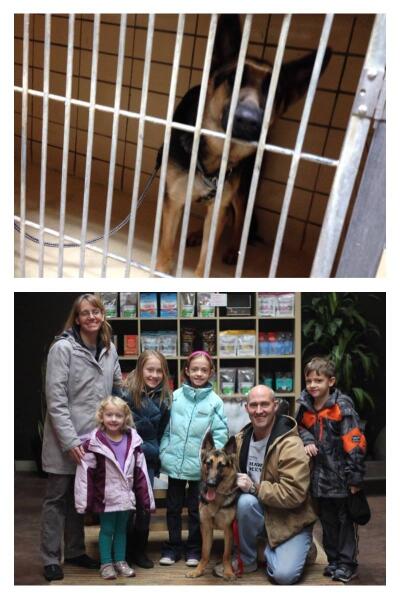 For this whole family… what a wonderful life it will be!