Wolf and Midnight are littermate Australian Shepherd mix girls who were surrendered to a local shelter by their tearful owner. She was dying of end-stage kidney disease, was checking into the hospital for the last time and had exhausted all options for her beloved dogs. 

We never got to meet her but when the shelter called us about the girls, we vowed to keep the very bonded pair together and find a home who would love both of them.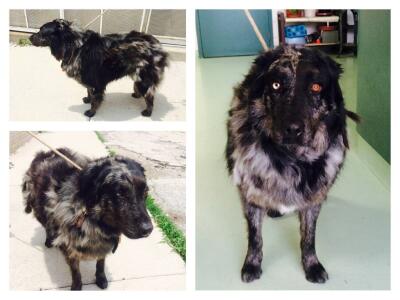 For 8 months we tried to find their new family. The girls went through training, got to socialize with other dogs and lots of people, and had their vetting updated. 

Finally in early December we received the best application for both of the girls. Angela and her fiancé came to meet them, and it was love at first sight for everyone! After a few visits, we are happy to say the Aussie girls have gone to their new home!!! They have a giant fenced in yard to play in, lots of room to sunbathe and lounge around, a mom and dad who are devoted to them, and they are together!!!