On a trip to our local animal shelter we came across this scared girl (left photo.) She was cowering in her cage and it took some sweet talking to get her to budge. Once we were able to get her to trust us, she came out and wiggled her little nub of a tail.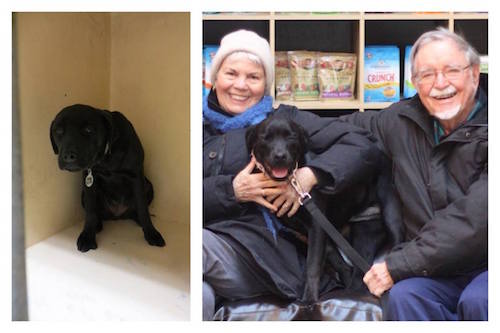 We worked with Project Rescue Chicago to not leave her behind at the shelter. She was treated for an upper respiratory infection, parasites and was spayed.
Well...a wonderful couple fell in love with her sweet face and we think this photo says it all!!