Amazing news…the Chicago Police Officer who found Wallace on the side of the road has adopted him!

When 12-13 year old Wallace came into TAF's care he was an absolute mess and needed to be hospitalized for 2 weeks. In that time he underwent a multitude of tests, treatments and even surgery to keep him comfortable for the twilight time that Wallace has left with his mom. 

When Tammy arrived to pick up her buddy Wallace, he walked over and buried his face in her arms. It was obvious that he remembered the kindness she showed him when he was not feeling well and all alone. He wouldn't leave her side, and as they walked out the door, we swore there was a spring in his step!

Officer Tammy… thank you so much for all that you do to help the homeless dogs in the city of Chicago!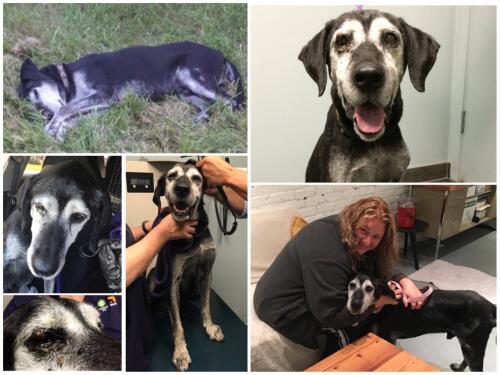 If you are not familiar with Wallace's story, here is a link to his original post: https://www.facebook.com/TrioAnimalFoundation/posts/10150728298914955:0