TAF'S HIPPO HAS A NEW BROTHER… OUR ONE-EARED PUPPY NAMED VAN GOGH!
When an open access shelter reached out to TAF regarding a little chunky 8-month-old puppy that reminded them of our therapy dog Hippo, we couldn't say no. In fact, it was the same rescue that had called us about Hippo when she came to them in such horrific condition as a puppy. This male puppy came into the shelter as a stray. He was missing one of his ears, was a heavy breather and snorted like a piglet when he got excited. He even wiggled his whole butt when he was running around the lobby. He was absolute precious!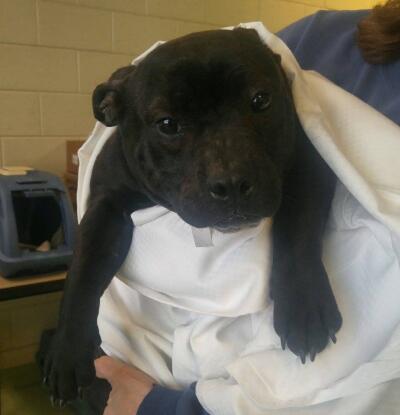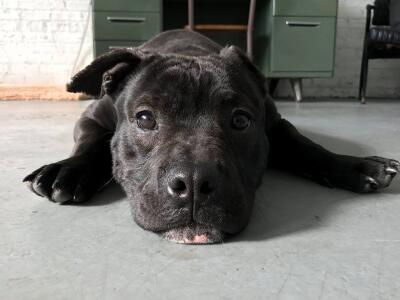 Once we got to know more about this little meatball's personality, we asked Hippo's mom and dad if they were interested in getting her a brother. Once they met Van Gogh, and saw how much he loved Hippo, it was a done deal… Van Gogh had a new forever home and one of the coolest sisters in the world!