TAF first came across Ralphie when we hosted a volunteer day at a local open access shelter. This quiet gentleman faded into the background as the other dogs barked for attention at the front of their cages. He almost seemed resigned to the fact that he may never leave.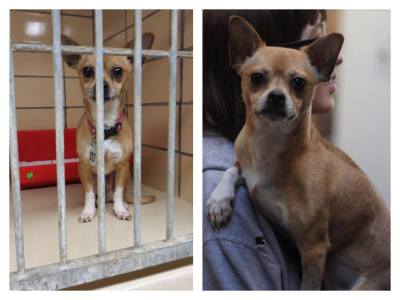 We left that day without Ralphie but soon approached Project Rescue Chicago to see if they could take him into their adoption program. Once PRC agreed, TAF took care of the medical bills and PRC has been caring for him ever since. 
Well, just in time for Valentine's Day, Ralphie was adopted by a TAF volunteer and her dog! We are thrilled that he is safe and happy in a wonderful home.