This story has the sweetest, happiest, coolest ending/beginning in just about ever!!! Back on Dec. 17, TAF came across an extremely thin Doberman at Animal Control. He was a very sad looking fellow with one wonky ear that faced the wrong direction. That eared earned him the name Radar. Long story short, after medical care, working with a professional trainer and a lot of TLC, Radar began to thrive and was ready for adoption… this is when the warm and fuzzy part comes in.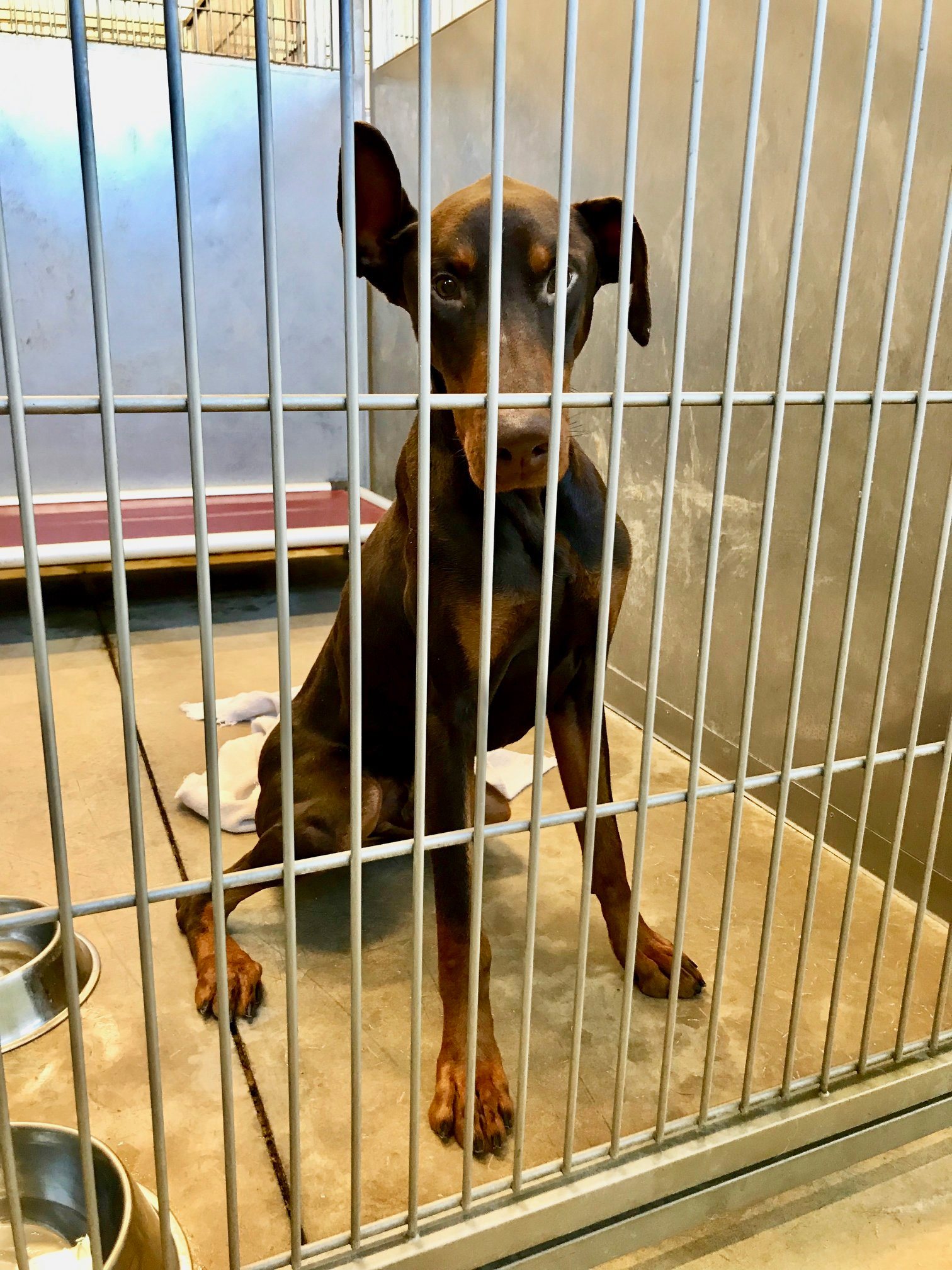 Back in 2014, the mom of two young children contacted TAF and told us some pretty cool news. In lieu of birthday gifts, her daughter had raised money for the animals in TAF's care. That very same year Paige started a lemonade stand for the sole purpose of raising money of helping a sick dog in TAF's care. Following in his sister's footsteps, in 2015, Paige's little brother Cameron had a party at his school where he put on a presentation. At this presentation Cameron told his classmates about TAF and the need to help homeless dogs. To help Cameron out, TAF's therapy dog Miller was his assistant. The two sat together and really helped to make a difference in these children's lives. Before we left the school, Cameron presented TAF with homemade toys that the children had made along with a donation.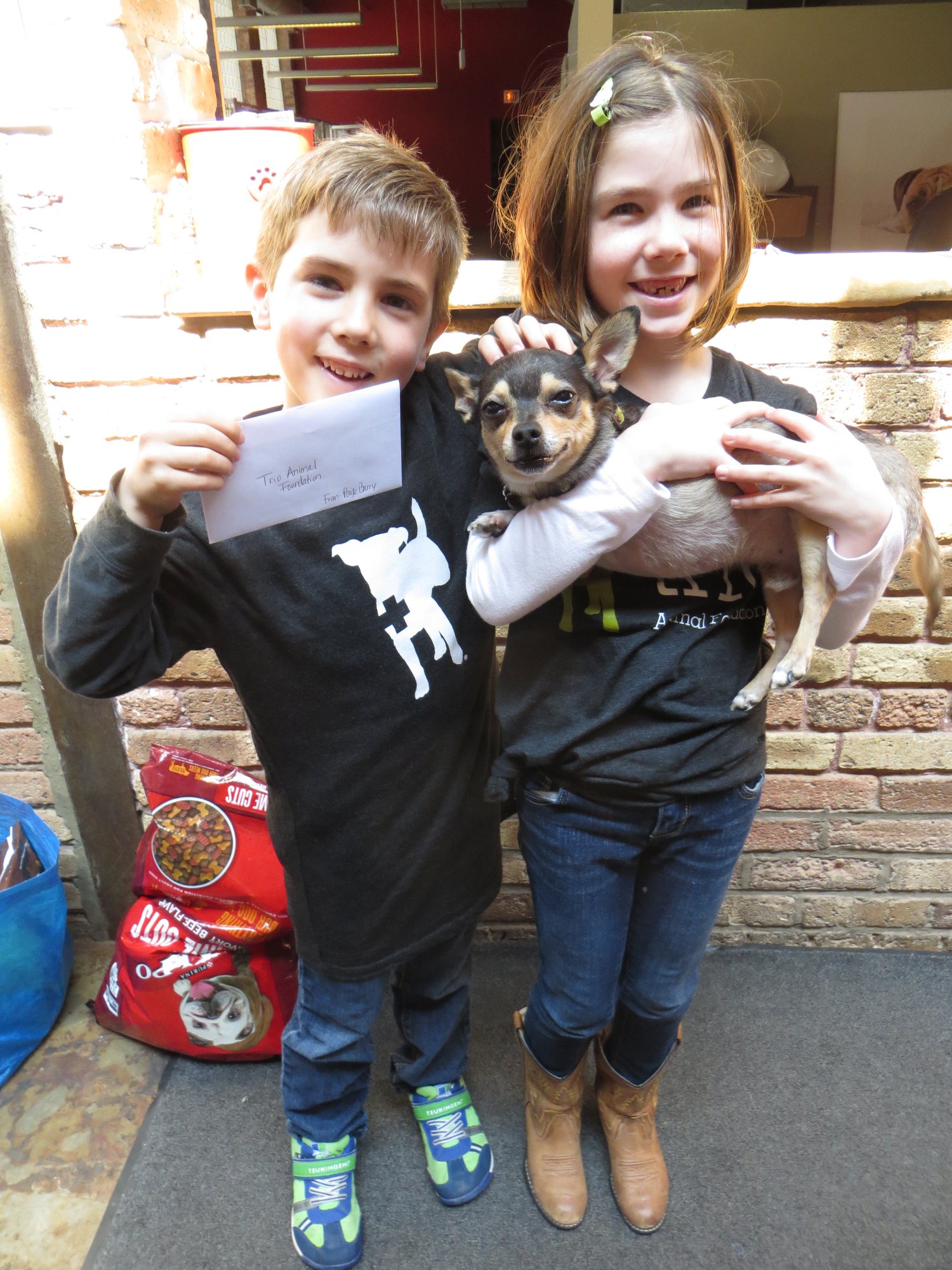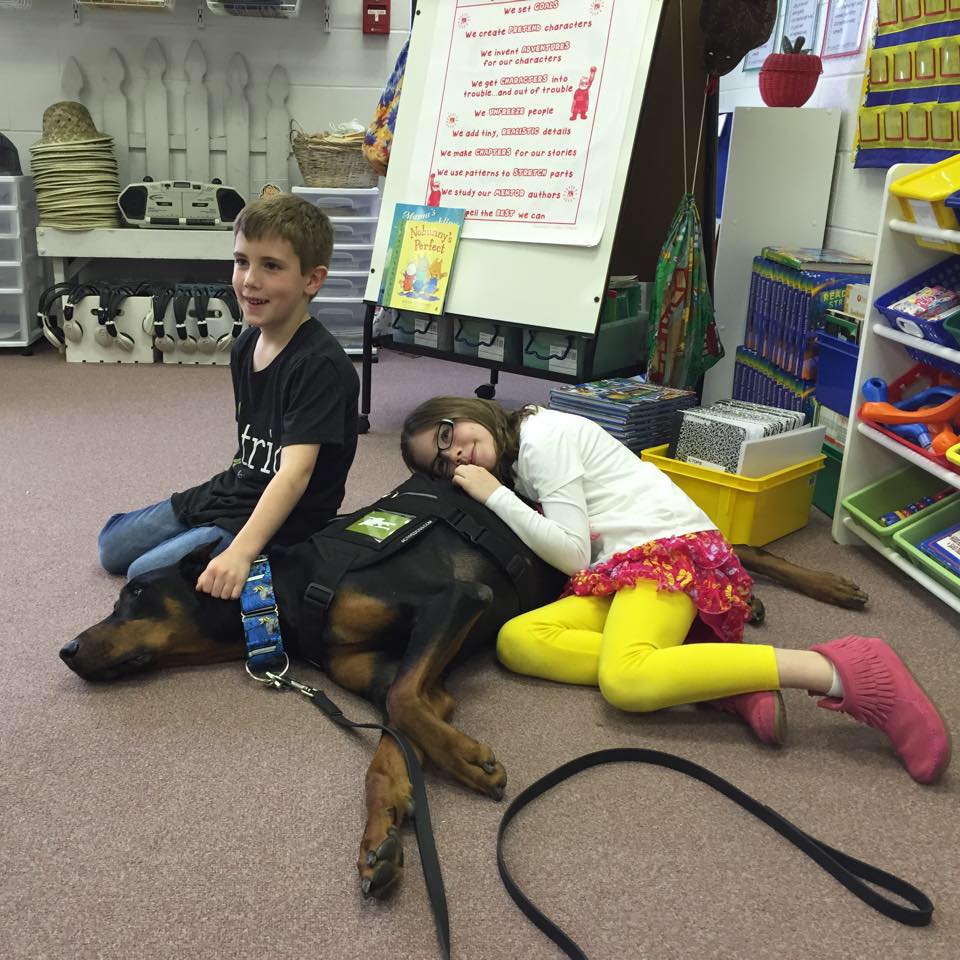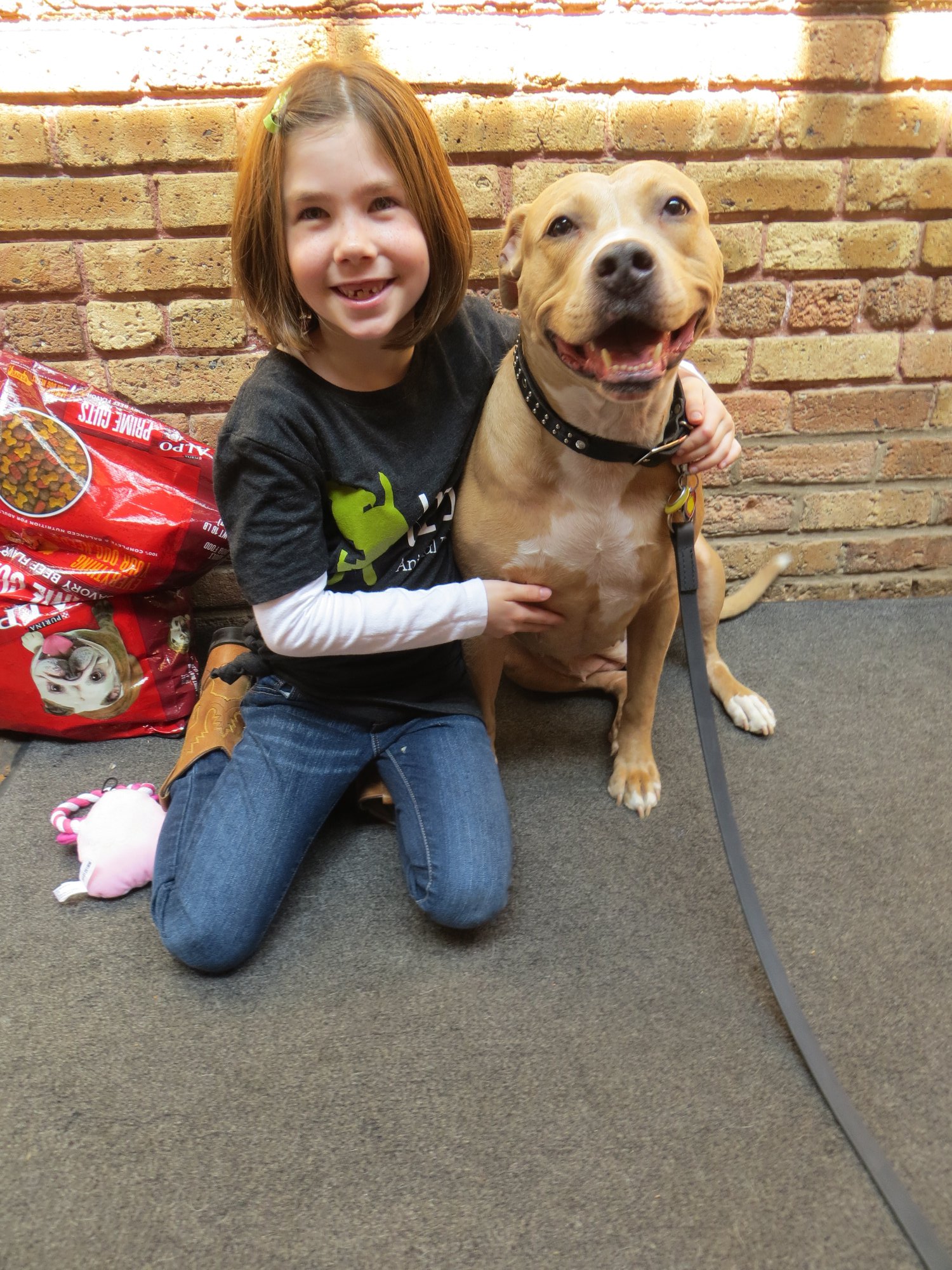 Now back to Radar… When Paige and Cameron's mom family saw Radar on Facebook they fell in love. Even though he was a rambunctious big puppy, they wanted to welcome him into their family. On the day that Radar's future family met him he was FULL of energy! With TAF's trainer to help and provide guidance, Radar was introduced to not only his potential adopters but the family pup, too. It was a little crazy at first but by the end of the meet and greet everyone agreed that Radar had just found his forever home! With that being said, TAF would like to officially announce that Radar has found his forever home! Our wonky-eared boy was given a second chance with one of the most caring and loving families that we have ever had the pleasure of meeting… truly stellar people!