On 2/4/19, TAF met a scared little chihuahua who was being brought through the front door of an open access shelter. We were just about to walk out the door and couldn't help but notice how traumatized she was. When the police officer from a neighboring city handed her over, Macey was shaking like a leaf and absolutely terrified. Since she had already done her stray hold in their care, Macey was able to leave with us.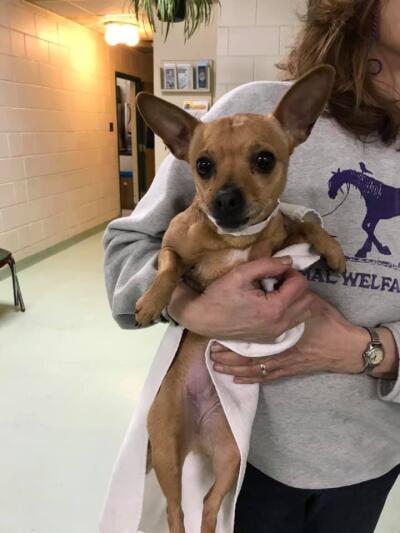 That same night, Macey want straight into a foster home with TAF's therapy dogs. At first, Macey wanted to keep to herself and so we gave her a room to herself. We put a crate in the room with a few cozy blankets in it so that she could burrow and feel safe. We left the door open so that Macey could choose to come in and out of the room when she wanted to visit. On the day that she was still a bit too nervous, our therapy dog Bentley would go in and cuddle with her.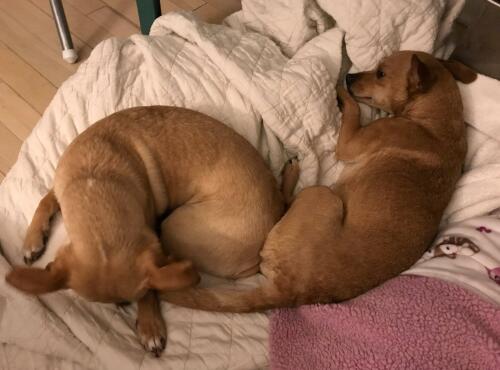 After a couple weeks, it was time for Macey to find her forever home. Luckily for her, their was the perfect family waiting for a little just like her. With that, we are so happy to announce that Macey has found her forever home! When Macey new family came to meet her, the little girl's eyes lit up and she was completely enamored with Macey. She looked at her mom and said, "Yep, she's the one". I can tell you I have met a lot of children who are not so great with little dogs and quite honestly aren't so well behaved. Macey's newest family member was the sweetest little girl who was calm, gentle and polite as could be. Her parents should be very proud as they have raised a very good kid. Anyway, just had to say that. So... a big congratulations to Macey and her new family! We couldn't be happier!