Joey Has Found His Forever Home!
When TAF first came across Joey at an open access shelter he was very underweight and had thick snot coming from his nose. The poor guy had been there for weeks and his body just couldn't handle the stress. It didn't take long for a nasty upper respiratory infection to set in. The day that TAF pulled Joey, he was immediately hospitalized and would need to stay over 2 weeks at the vet. He was so contagious and we worried that his health was going to continue to deteriorate. Needless to say, Joey had a very rough time.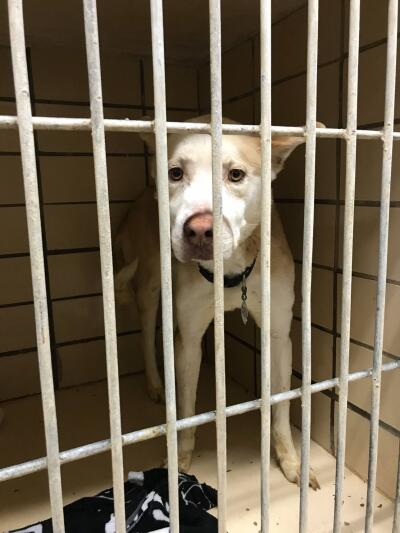 When Joey was given a clean bill of health, he was able to leave the vet and come back with us. At that point, Joey didn't know where he belonged. He had only known cages for months and now he had another new environment to adjust to. Luckily for all, Joey thrived from the moment he came back into our care. He was so happy to just be loved and have a bed to call his own.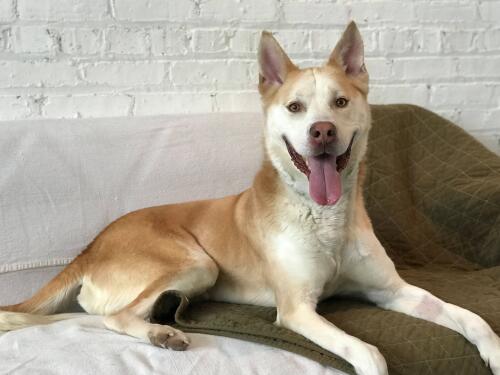 With that being said, we are so happy to announce that Joey has found his forever home! After all he has been through, our boy finally got his second chance. Joey's new family are the loveliest people and just wanted to save a shelter dog's life. They didn't care about the breed, how much the dog might shed or if training was needed. They were in it to win it and were willing to do anything they could to make it work. Upon meeting his new family, Joey immediately went over to his new mom and "picked " her. As she sat on the couch, he went right underneath her legs and just laid there like, "ok, I am good to go… I choose her". He is by far one of the luckiest dogs in the world to have found such an amazing forever home. Thank you so much to his forever family for taking a chance and adopting a dog that just wanted love and a chance at a new beginning. You are the best!