The Trio Animal Foundation came across Hippo at an open access shelter when she was just 12 weeks old. Her ears had been cut off and she had a severely neglected case of demodectic mange.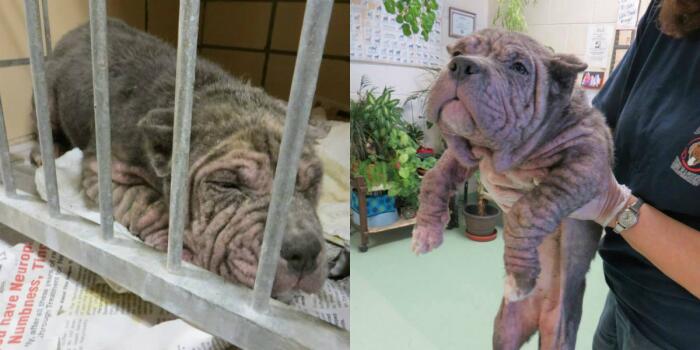 Along with this, Hippo had a secondary skin infection, an upper respiratory infection and a fungal infection that was causing further complications on her head, ears and paws.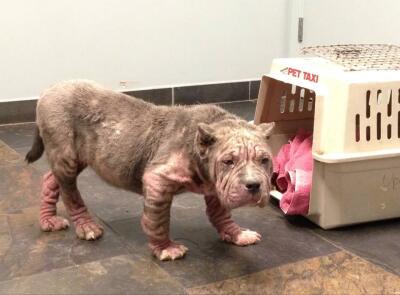 After months of antibiotics, medicated dips, fungal and pain medications, Hippo has made a full recovery and it is time for her to move on and start her new life.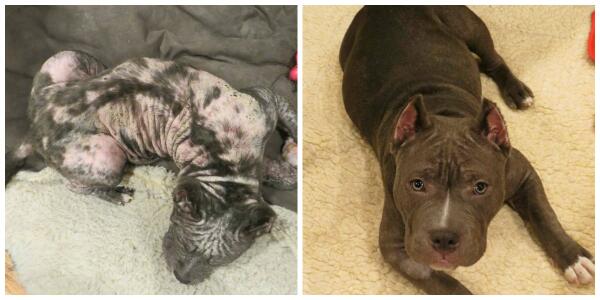 I have had the privilege of fostering many medically challenged dogs in the past but none quite like Hippo. This beefy girl lived up to her name and kept my household on its toes. This ball of energy never let her medical condition slow her down as she ran through my apartment grunting like a warthog and knocking everything down in her path.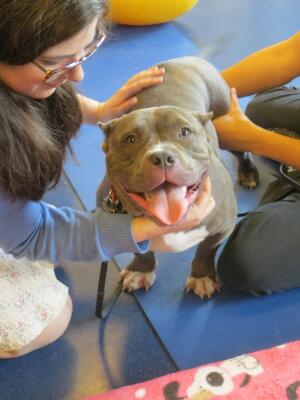 TAF's Antler, Miller and Geiger entertained her when it was too cold for her to play outside and snuggled with her when she needed some extra TLC. They truly took care of her and I was just the human who drove Hippo to her doctor appointments and supplied the treats.
Once recovered, Hippo was adopted by one of the vet tech's who cared for her during her long, long recovery.  Hippo has been part of the TAF family, as well as her facebook family, and this will allow all of us to continue to watch her grow and flourish. Hippo's progress and adventures will continue to be posted on TAF's facebook page and she will be part of our lives for years to come. It is a win win for all and we couldn't be happier!