It was late in the evening on July 20th that TAF answered a call for help. After evading Animal Control for most of the day, Grace finally tired out and was caught. At that point, she was dangerously dehydrated and starving. When TAF got to Grace it was about 10:30pm and Animal Control was keeping her cool in the back of their van. Instead of impounding Grace, they made sure that she wasn't exposed to anything at the shelter and tried to decrease her stress level. She had no teeth in the front of her mouth and couldn't eat because of the matted tendrils that hung from her face. The fur on the rest of her body was like thick matted wet wool and reeked of mildew.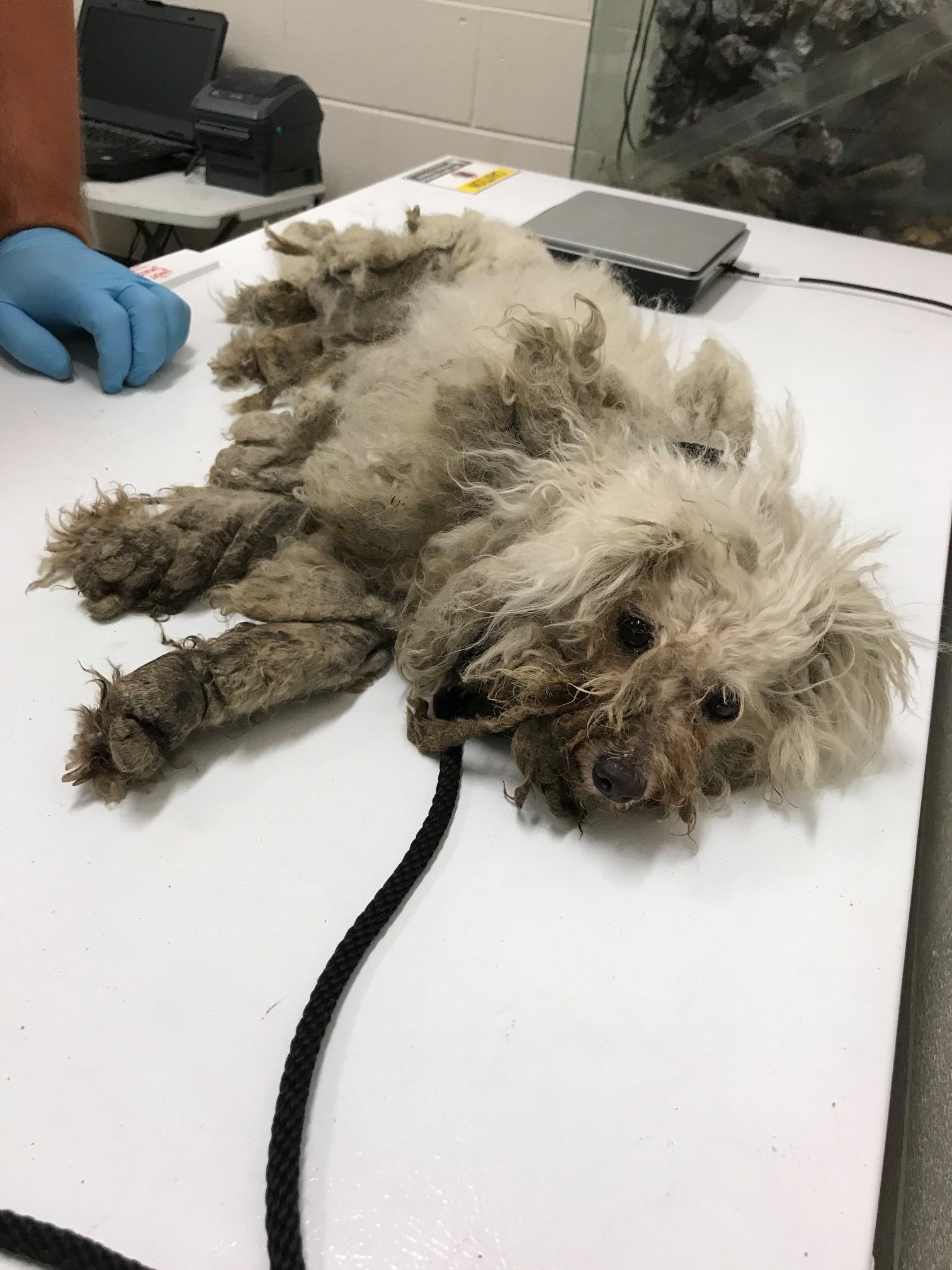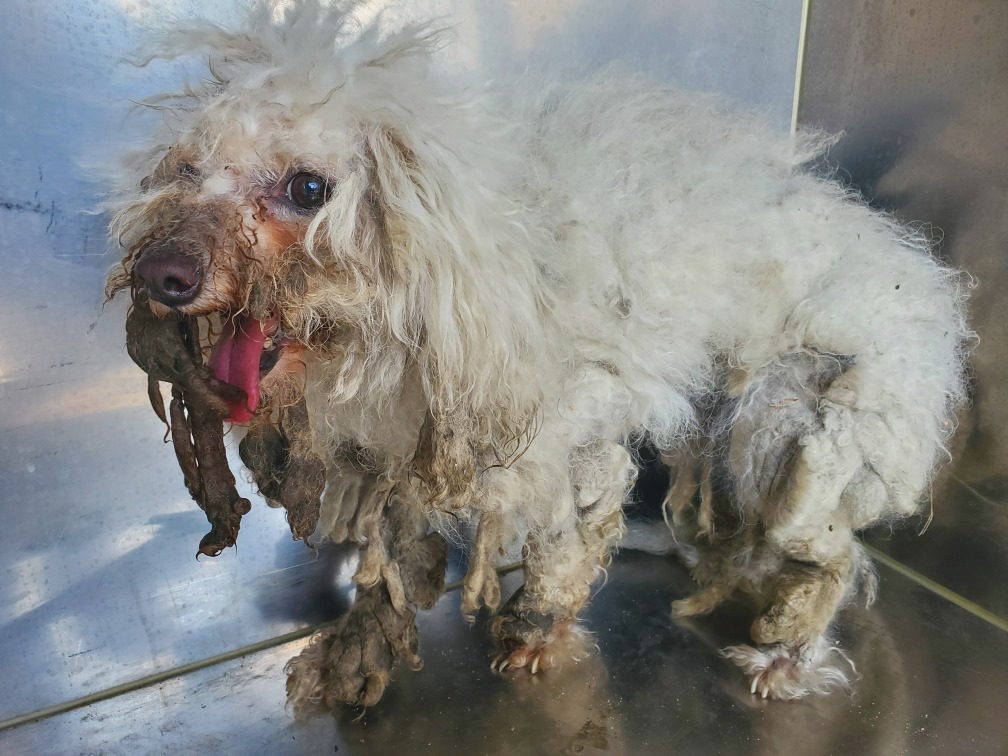 With a couple hours wait at the ER, Grace wouldn't have been seen until 3am. Since Grace was so dehydrated and needed to eat, we choose to take Grace to TAF's office and start cutting the matted fur away from her face. As scared as she was, Grace let us push her comfort zone in order to help. Once Grace was freed from the matted fur that was pulling into her mouth, her quality of life immediately changed. At that moment she went over to the water bowl and drank until her belly could not take anymore. I happened to have some ground up beef in the refrigerator and crumbled it up on a paper towel. Even though the few rotted teeth in Grace's mouth were moving, Grace ravenously ate up the food. Her hunger pains outweighed the pain in her mouth. Due to her extreme dehydration, and the infection in her mouth, Grace had to hold off on surgery. In fact, the poor girl was so dehydrated that sub q fluids didn't even raise her skin. It was nothing short of a miracle that Grace's body did not shut down. She was a true fighter.Once Grace went under for surgery, she was like a new dog. She was happy as could be and ready for her glow up. This is when the amazing women at Furtastik volunteered their services and gave Grace a spa day. They made a homeless dog's day and Grace held her head just a little higher for the first time in a very long time. Grace knew she looked pretty and she was proud.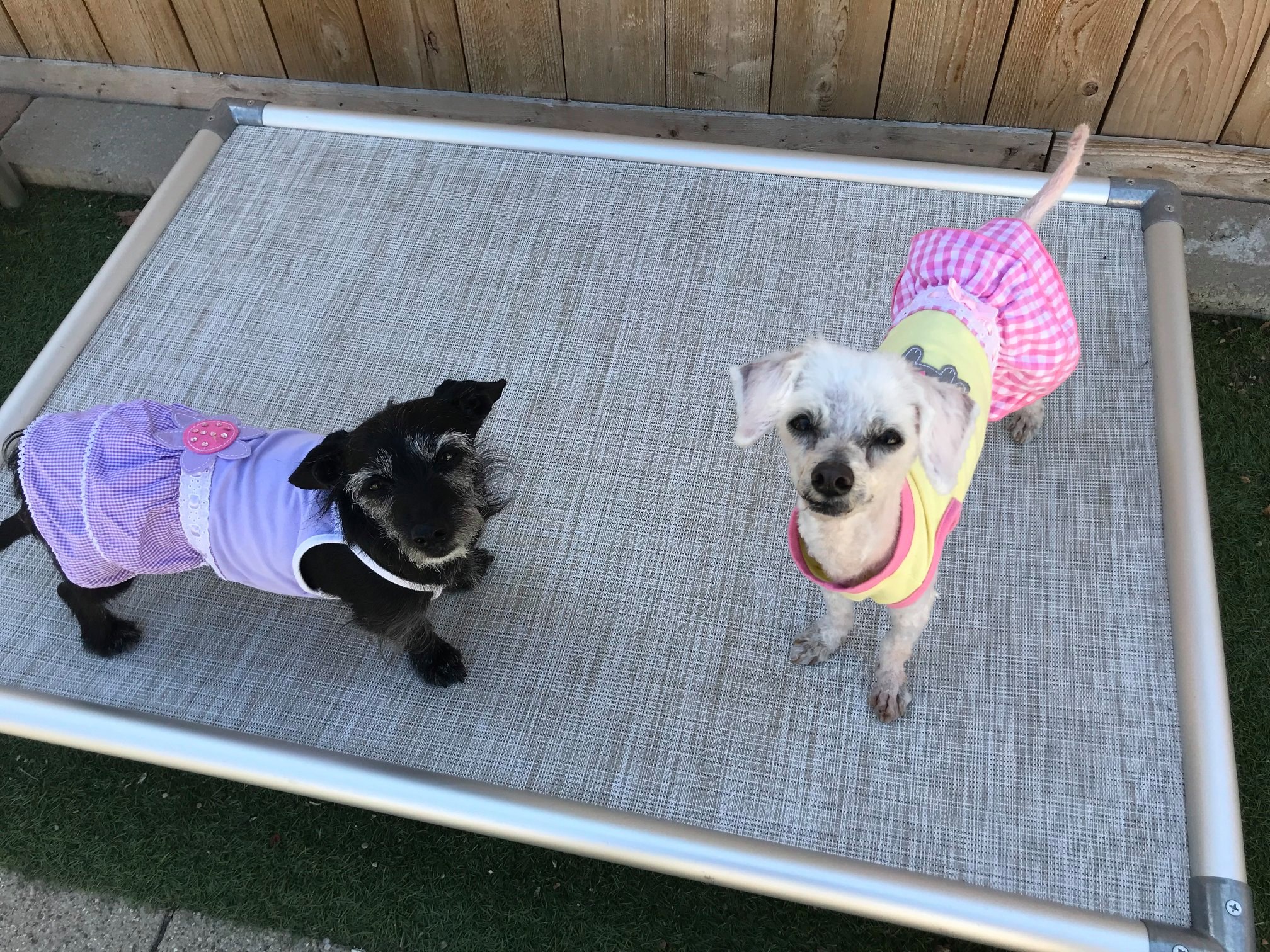 Now it was time for Grace to find her forever home. It was time for her happily ever after... Before long, there were up to 100 people interested in adopting Grace. Her story had touched their hearts and everyone knew that she was special. With that being said, we are so happy to finally announce that Grace has found her forever home! She has a mom that adores her and fur siblings that will make this Christmas truly unforgettable... such an uplifting story of perseverance, the will to live and second chances. Grace might be in her twilight years but she has a lot of life left in her. Never underestimate the spirit and strength of a senior dog. TAF would like to thank everyone that has rooted for Grace and those that helped sponsor her medical bills. We could not have done it without you. Everyone of you are amazing human beings. You have given an abused dog the best gift of all... the gift of life. *A big shout out to the owner of Furtastik. When called out for help on facebook, Gulia reached out and volunteered her services to groom Grace. It was an absolute blessing and we are so thankful for her kindness.