FOUND EMACIATED WITH A GUT FULL OF BONES & METAL, EASTWOOD HAS RECEIVED HIS HAPPILY EVER AFTER…
For over 2 months, TAF has been treating Eastwood after he was found in horrendous condition. He was emaciated, had a gut full of metal/bones, was unable to fully urinate on his own and had a skin condition. In all, his system was beginning to shut down and he needed to be hospitalized for a very long time.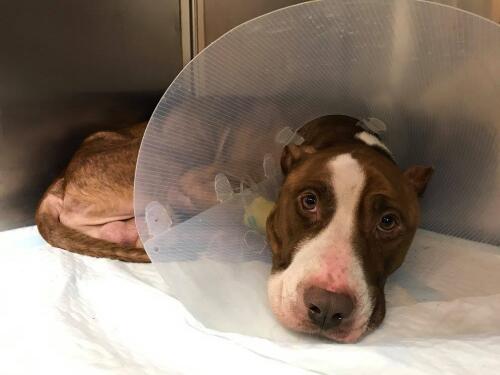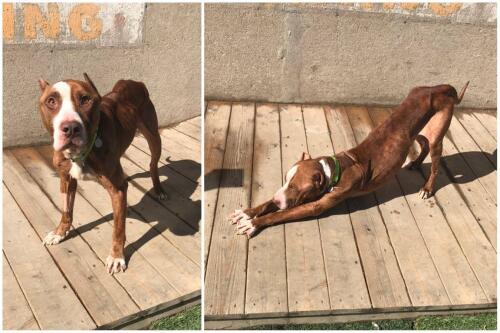 After weeks of continual medical care, medication and emotional support, we are happy to say that Eastwood has made a full recovery and has even found his forever home! When he was at his worst, it would be Eastwood's haunting eyes that would catch his future mom's attention on facebook. After we had weeks of constant contact with his future mom, who just so happens to be a vet, the two met and it was love at first sight. When it was finally the official day of his adoption, Eastwood immediately recognized his new mom when she walked into the room and was thrilled to see her. Eastwood has officially left the city of Chicago and is now living the life of luxury in a quiet suburb far away. No longer living in a dangerous neighborhood, he will never hear gunfire again or be abused by those who have evil in their hearts. In the end, Eastwood beat all odds and received his second chance. TAF would like to thank Frank who went out of his way to catch Eastwood. Also, to all of the people that donated towards Eastwood's care, kept him in their thoughts and prayers and shared his story, we couldn't have saved him without you… we thank you and Eastwood thanks you.