Differently-Abled Underdog Finds His Forever Home!

On March 4th, TAF received a call from Animal Control asking if we could help with a 6 month old Shih Tzu puppy that needed immediate medical attention. The puppy could not use his rear legs properly and at times dragged them causing sores to form. Even though we knew that Arthur's medical condition was going to be complicated and expensive, we agreed to take him in and get him the medical attention that he needed.

Once at TAF's vet, x-rays would go on to show a much more complicated medical diagnosis than we had hoped. As it turned out, Arthur had been born with no hip joints and had bilateral hip dysplasia. He also had scoliosis of the spine and a rear right leg fracture that had already healed on its own.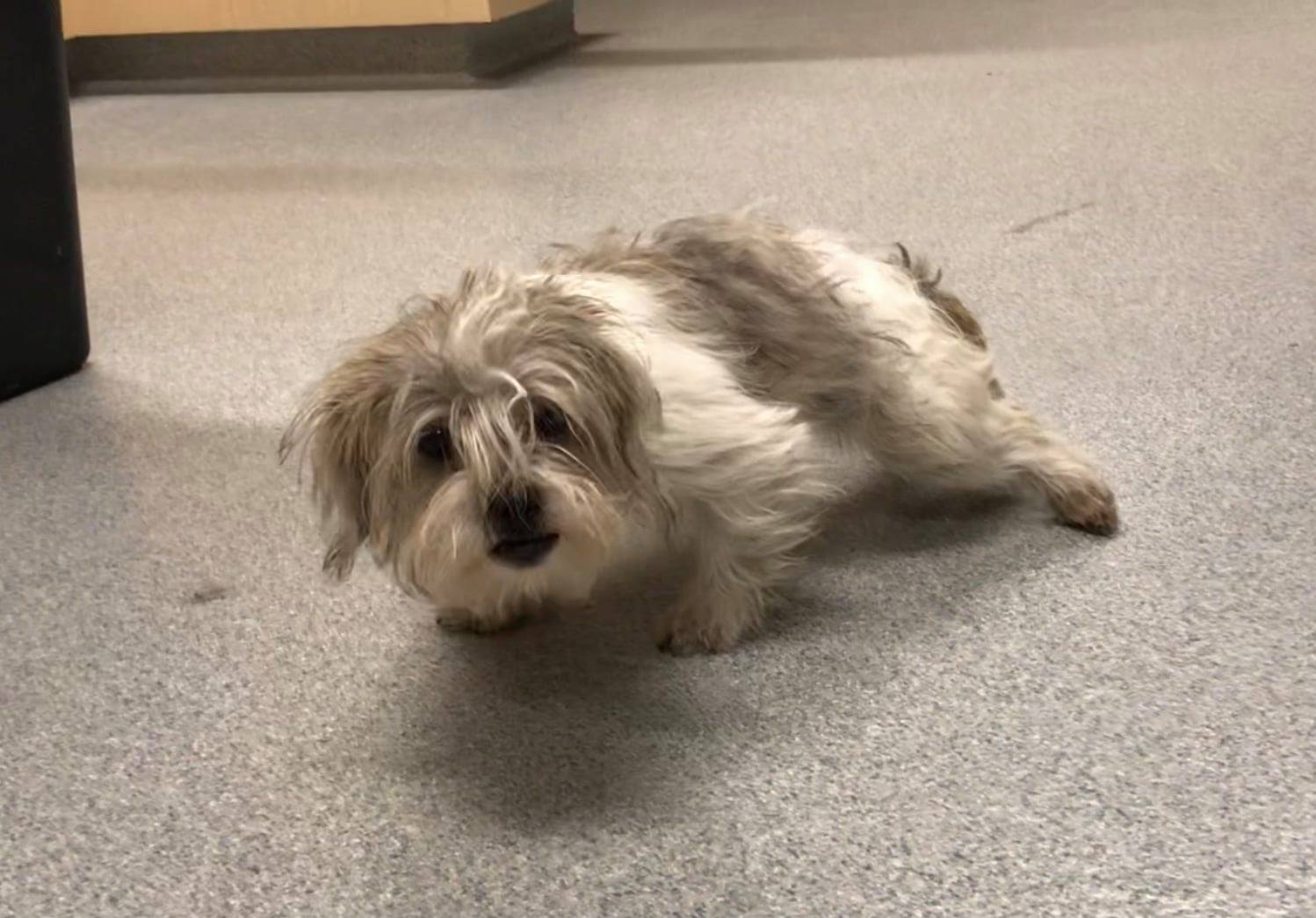 After talking with three different specialists, Arthur's medical team decided that he should see a Rehabilitation Specialist. At this point, Arthur was 7 months old. Since he was still growing, Arthur's Rehab Specialist decided that the best course of action were exercises that included stretching, strength training and ultimately a wheelchair/cart.

When Arthur first came to be with TAF, he was paired up with our mama therapy dog, Antler. All of the TAF therapy pups quickly chipped in to help. Once it was determined the extensive amount of physical therapy that he needed, Arthur went to stay with a new foster family. His new foster mom, Lisa, was well versed in physical therapy rehabilitation for specially challenged pups and took him under her wing. Lisa worked with Arthur's doctors to set up a realistic program for Arthur's future family and home. She also paired Arthur up with her own little pup Chloe. Just like TAF's therapy dogs made Arthur feel safe, Chloe did the same.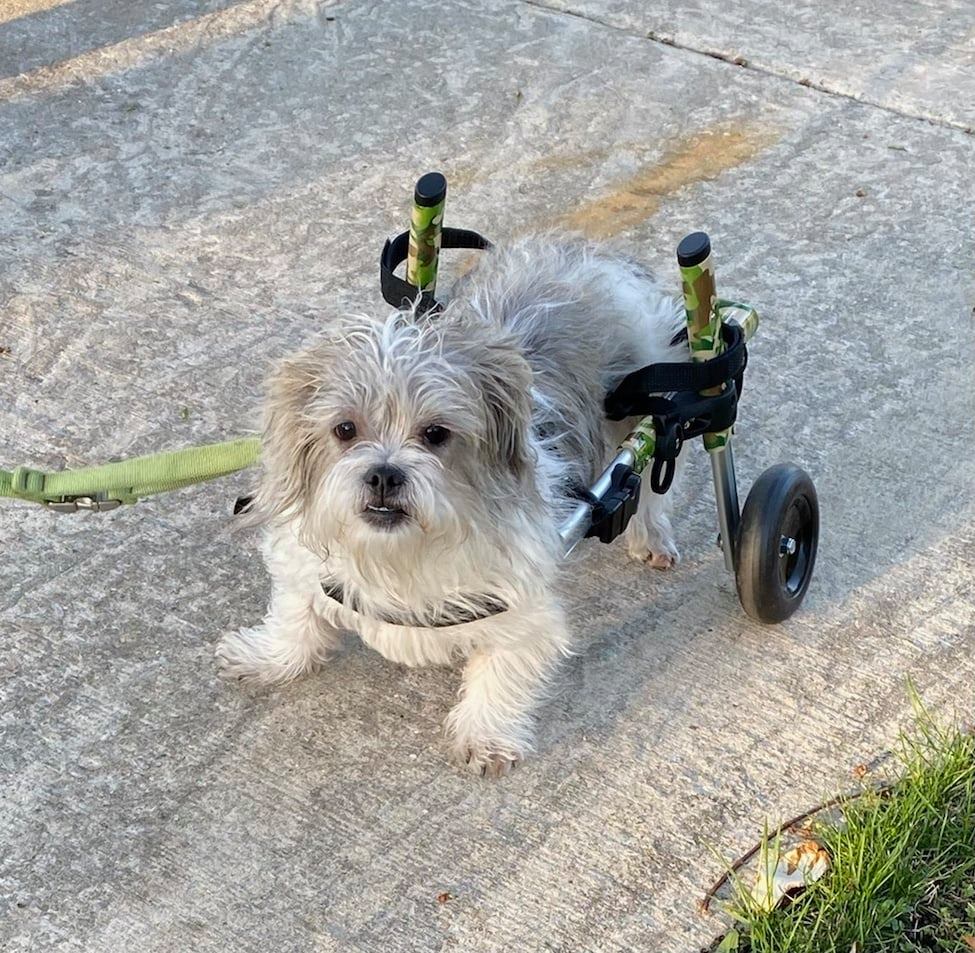 Before long, Arthur was running around the yard with his foster siblings or down the sidewalk with the help of his cart. When he became too tired, Arthur hitched a ride in the doggie stroller. Our adorable underdog Arthur was never left out of the fun or left behind.

Now for the truly happy ending…

We are so thrilled to announce that Arthur has found his forever home! Arthur now has 2 fur siblings, 2 boy siblings, a mom and grandma to call his own. From the moment that we first talked to Arthur's future family, we knew that he had hit the puppy jackpot!

Since Arthur's medical case is so special, he met with his future family on two separate occasions to make sure that everything went smoothly. Both meetings were amazing and on the second visit Arthur left in his very own brand new car seat! His new mom even bought Arthur his very own stroller, too! Between his wheelchair/cart, car seat and stroller, Arthur had some pretty sweet rides to impress all of his new friends.

TAF would like to thank everyone that donated towards Arthur's medical care and cheered him on. We couldn't have done it without you! We would also like to thank Arthur's medical teams, foster family and forever family for making such a big difference in his life. From the moment we first heard about Arthur, you never gave up on him. He has received a second chance at a new life because of all of you!