After 358 days, Clayton Has Found His Forever Home! Here is a brief description of what Clayton is made of and a true testament to his spirit: 1. Survived living alone outside during a subzero Chicago winter. He foraged for food and found shelter under the porches of abandoned houses. 2. Survived a bone infection in his leg. At the time this infection changed the shape of his bone and leg. 3. Survived an infestation of heartworm in his lungs and heart.
In all, after going through months of treatments and spending 266 days in TAF's care, Clayton has made a full recovery and just found his forever home! We had almost given up hope and then fate stepped in and the most wonderful woman asked if she could be his mom.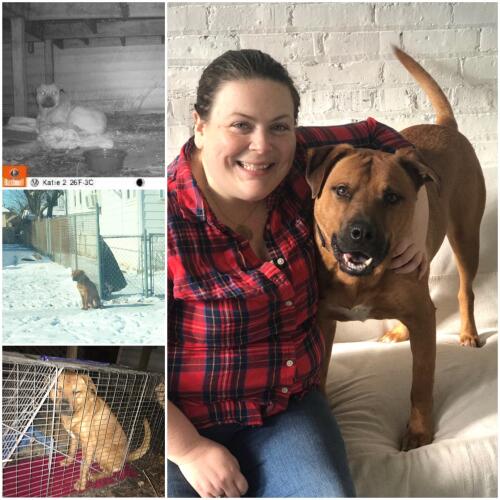 Clayton has been a labor of love for so many people… Katie who kept tabs on Clayton and ultimately caught him, his medical teams, the staff at Unleashed, TAF's therapy dog Antler, and those who helped to sponsor Clayton's medical care. We couldn't have done it without you! A HUGE thank you to Clayton's new mom who saw a rescue dog that needed a home and opened her heart and home to give him a second chance!