On June 9th, TAF came across Filly at Chicago Animal Care and Control. It was the 2nd day after she came into the facility and her cage card read, "HIT BY CAR...BROKEN REAR LEFT LEG AND RIBS". 

Noticing that she had not received any medical care at CACC, we took Filly with us so that she could get the emergency medical attention that she needed.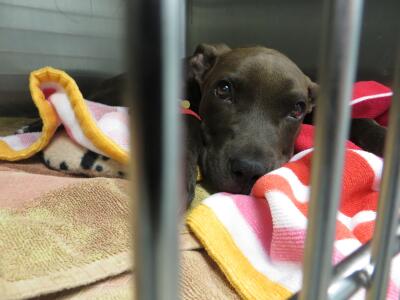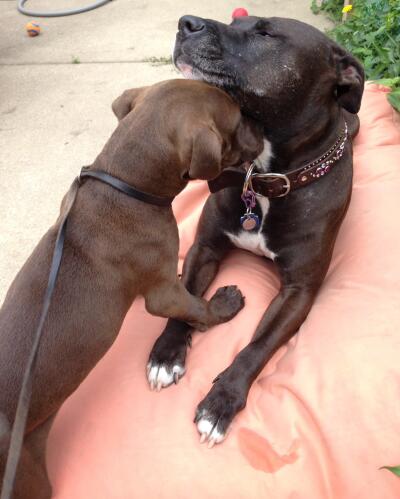 It took two orthopedic surgeries to repair Filly's broken leg but with some physical therapy, she has been able to make a full recovery. The best news yet… FILLY HAS JUST FOUND HER FOREVER HOME!

Filly has left the city for a nice quiet suburb with a big fenced in back yard and a family that is head over heals for her. She even has a new brother to call her own.

Filly is one of the many dogs that TAF has asked for financial assistance from our followers on facebook and those that fell in love with Filly truly came through for her. Filly owes her second lease on life to all of you… because of you, she can walk with no pain. 

We are so happy that our proud Filly has found the family that completes her and fills her heart with love.