Blush Has Found Her Forever Home!
In early April, Blush was seen walking the streets of Chicago for about two weeks. After a lot of effort, a kind man was able to lead Blush into his home with the help of his dog. Fearing that Blush had an injured leg, TAF was contacted and asked to assist. TAF was able to get Blush right over to the vet where she was given medical treatment and a much needed grooming.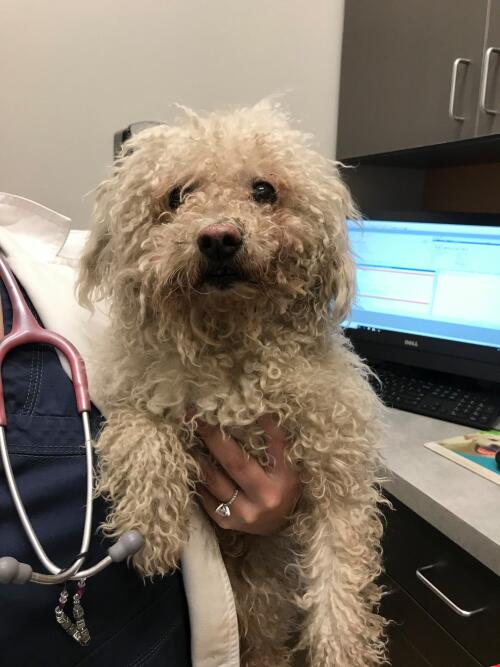 Once her stray hold was up, Blush was officially in our program and was able to undergo an extensive dental surgery. The poor senior girl had been in so much pain and was hardly able to eat. During her recovery time, Blush made her way over to The Moon Dog Farm. There she stayed in foster care until the perfect family came along.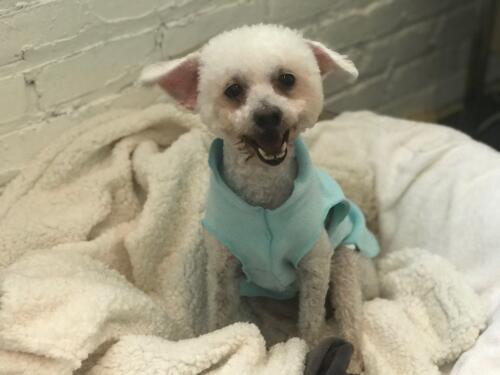 A beautiful family that had actually adopted another neglected poodle from us a little over a year ago. When Blush's future family came to meet her, it was love at first sight. Blush stole the show and won over the hearts of her new family and her two new fur brothers. To see smiles on everyone's faces was so incredibly sweet and heartwarming. Little Blush had no idea that she had just hit the pup lottery. We honestly couldn't have asked for a happier ending… such a lovely family. To be reunited with one of our already adopted dogs was so cool, too. The whole experience was pretty awesome. Thank you to Blush's family for adopting from TAF... twice! Also, to TAF's friend Cindy for making sure that Blush was kept safe until she made her way to us. Lastly, thank you to The Moon Dog Farm for fostering Blush.