THIS SHY SENIOR JUST FOUND HIS FOREVER HOME!
When TAF first came across Auden, he was in a cage at an open access shelter. He was sad, scared and nervous for people to handle him.
After weeks of working with Auden, one day he just decided to smile. I guess he finally decided that we were pretty cool and meant him no harm… our senior boy finally found his happy.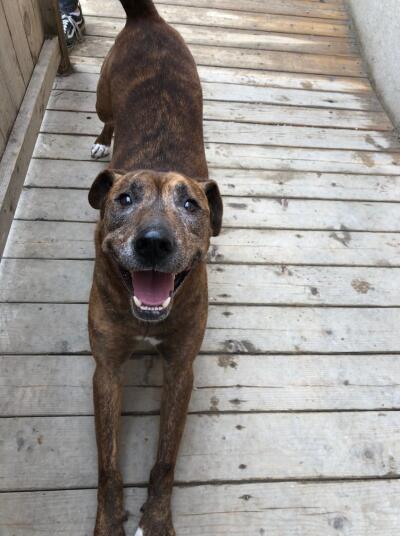 With that, we thrilled to announce that Auden has found his forever home! Auden's new family knew that they could provide him with everything that he could possibly need in his senior years and they are absolutely adore him! Any family that adopts a senior dog is pretty awesome in our book. Have a wonderful life Auden!