WONDERFUL NEWS… TAF'S MANGE PUPPY ASPHALT HAS FOUND HIS FOREVER HOME!!!
Early this past July, TAF was contacted about sick little puppy that was down for the count at Animal Care and Control. He was suffering from an extreme case of mange, was lethargic and had a bacterial infection in his eyes and skin.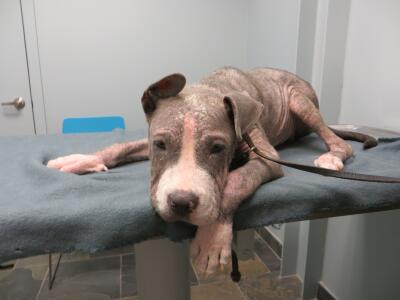 Now, after months of extensive treatment, Asphalt has made a full recovery and is in the loving home of his new dad!