TAF came across a 14 year old, emaciated golden retriever boy at a local shelter. He had been surrendered by his owners, requesting euthanasia. He was so sweet and affectionate that the TAF asked if we could transfer him into our program to give him the love and attention he deserved in his last weeks.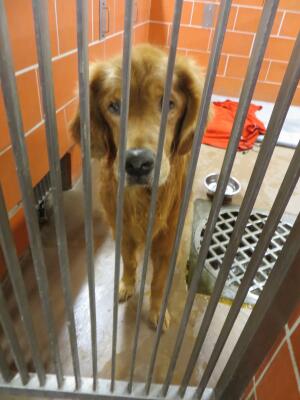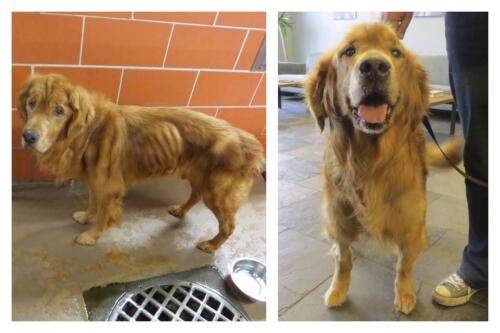 After taking him to the vet, our boy Arthur was hospitalized for dehydration, anemia, and a slew of other issues. X-rays and ultrasounds, along with a series of blood tests, showed he had a testicular tumor, a large mass behind his bladder, and a terrible upper respiratory infection. Once healthy enough, Arthur was neutered to remove the testicular tumors, and had abdominal exploratory surgery to try to figure out what the mass was behind his bladder. He regained some strength and was sent home with us, cancer free. After a few weeks we repeated his bloodwork and learned Arthur was in the final stages of kidney failure. We tried everything we could to keep him comfortable: a special home cooked diet, medication, sub-cutaneous fluids...our Arthur was treated like a king! 
One day he just wouldn't eat, and barely could stand up. It was then that we knew our adorable boy was ready to make his final trip to the vet. He snuggled into a pile of blankets, looked at each of us and passed as peacefully as you can imagine. 
We were sad to see him go, but very happy he had an amazing, loving last few weeks with us. He didn't die alone and scared in a shelter, and was treated with dignity when he deserved it most.