Once in a while on social media you hear about a dog at an open access shelter or Animal Control that has been there for over 365 days... a year where the cage they are kept is what they call home.

On April 22, 2021, TAF was asked if we could help a dog that had been in a shelter since 2019. For 490 days, while the other dogs around him were being adopted, Mayor sat and waited for someone to pick him. The days turned into weeks, turned into months, then a year… still no one came. Mayor was all alone in his cage and it took a toll on him.

By the time TAF met Mayor, he had a horrible cage presence and acted like a confused, scared, little jerk with a big attitude. Mayor was emotionally broken and the 490 days behind bars had taken so much away from him. Quite simply, Mayor forgot what it meant to be a dog. He needed to build up his confidence and learn to trust people, once more.

Knowing that TAF's therapy dogs could help Mayor with his emotional recovery, we agreed to take him into our program. We also knew that we were, most likely, his last chance to leave the building.

For the next 7 weeks, Mayor went on to work with all 5 of TAF's therapy dogs. Between positive corrections, companionship, play time and being positive role models, Antler, Eeyore, Fiona, Hazel Grace and Bentley all played their part in making Mayor whole again. He was part of their pack and he thrived. Mayor was officially ready for adoption.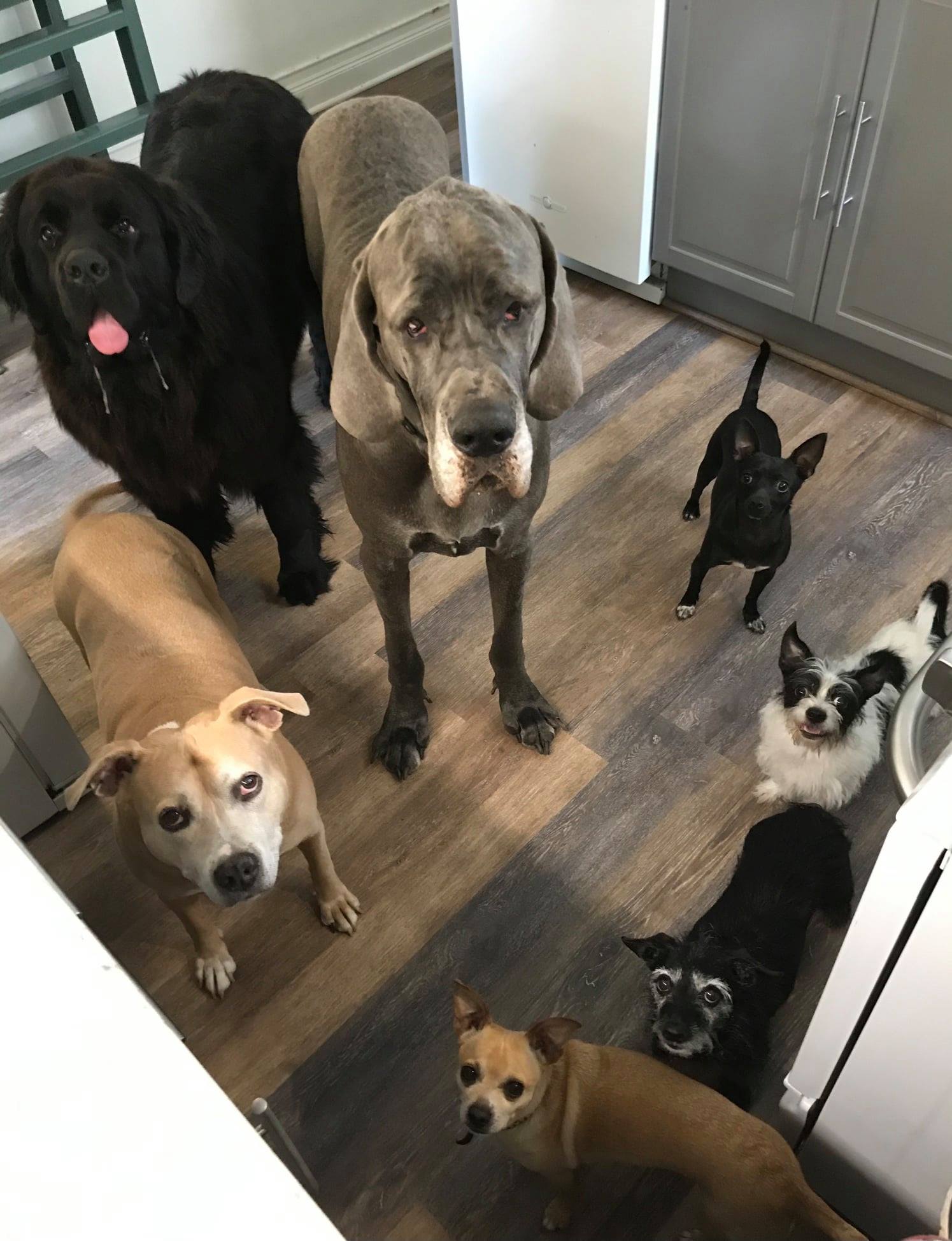 Now for the REALLY GOOD NEWS…

We are so happy to announce that after being homeless for 540 days, Mayor has found his forever home!!!!

When TAF received the adoption application from Mayor's new mom and dad, we were floored. It was absolutely perfect… seriously perfect. When we saw that they had had been/are the proud parents to a chihuahua like Mayor, a rat terrier and a min pin, we knew that they were the ones! Those breeds have a lot of "personality" and Mayor's new mom and dad understood that and loved them unconditionally. That was exactly what our Mayor needed.

With three fur siblings awaiting his arrival, Mayor left Chicago and headed to the suburbs. With his past life in the rearview mirror, Mayor never looked back.

When Mayor was introduced to his new family, everything went very smoothly. TAF's therapy dogs had given him all of the tools that he needed to succeed and socially acclimate. Within 30 minutes of arriving, I was an afterthought and Mayor's new life had begun. Mayor had found his forever home.

Cheers to Mayor's new dad on this Father's Day. Your selfless act of kindness has made a misunderstood dog's dream come true.